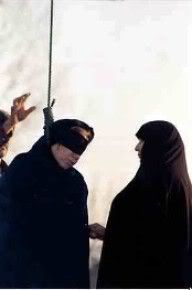 Thought for the day - "The Americans promised they would make Iraq a symbol of liberty and prosperity. Now it has neither."

As I have said before no one I know takes pride in defending the Islamist parties in power. They are corrupt and incompetent, and almost certainly backing the Islamification of Southern Iraq and in the pockets of Iranian agents. Women, especially, are certainly much worse off than under Saddam, at least by many accounts. I can't say much about the alternative, because that goes against official policy and I don't want to run afoul of the State department.

Of course, we shouldn't expect too much from a country like this, they can't live up to American expectations in such a short time frame, and there are many, many good Iraqis trying hard to bring forward a better future for their country. But it will take time and it will take blood. And when I see stories like this - "Bad" Women Raped and Killed - it really makes me hate this place.

If you need a lift after such a negative post, check this blogger out PPT Ranger- pretty funny stuff.